A MESSAGE FROM THE FOUNDER
The first time I heard the words "human trafficking" was in March 2012 at the Women's Conference (now known as Flourish) and the news was about children being trafficked in Cambodia for horrible purposes. Human trafficking? Shocked. This wasn't a history lesson of abuses that occurred long ago but real facts of what is happening today around the world including in the United States. On April 20 that year I attended a Global Renewal benefit where I furthered learned about the horrors of human trafficking. Since that evening my eyes were opened, heart broken, and from that brokenness the vision of Resurrect life, Inc. began to grow. I am forever changed and am dedicated to do all I can to help solve this terrible problem.
Forging Together
Believe me when I say I wasn't looking for a new endeavor. I had the perfect career with a national health services firm. As a member of a high performing cross matrix team, we implemented strategies to improve the quality of care for individuals, reduce medical costs, and improve the experience of care for the individuals we served. The work was real and rewarding. I was committed in my role until retirement, and I had no intentions of retiring early. In October 2015, I laid down my corporate position to have a greater focus on eradicating human trafficking. I'm indebted to the professionals and clinicians who mentored and entrusted me with the work assignments that developed my key competencies in program management, collaboration and facilitation. And as an entrepreneur, I leverage these competencies every day.
Resurrect Life, Inc. as a 501(c)(3) non-profit organization committed to ending the horrific practice of human trafficking. While the organization has a pulse on trafficking around the globe, focus is primarily on the U.S., with a particular concentration on Texas, which has unfortunately become a hot spot for this activity. Resurrect Life, Inc. works closely with individuals and organizations to develop solutions that will change systems (not just processes) to bring about justice.
My Belief / Faith
God is my cornerstone, and I believe that without Him I am nothing. An undertaking like Resurrect Life is destined to fail unless He plays a central role in the mission. What I can't see, God does. Accomplishing His plan and purpose for my life is what I desire most.
I grew up in a wonderful middle class home with my dad, mom, brother and sister. I think I have a special birth order being the middle child to my older brother and the first born of my identical twin sister! Ever since I can remember as a little girl, the concept of justice mattered to me. Keep it fair. Keep it just. I share this because people being trafficked is neither fair nor just. From the inside out, my heart inspires me to "Speak out on behalf of the voiceless, and for the rights of all who are vulnerable. Speak out in order to judge with righteousness and to defend the needy and the poor." – Proverbs 31:8-9
You may be asking yourself, "Why would God allow this horrific act to come against innocent little children?" While there are no quick and easy answers, I believe we live in an evil world that is full of darkness and despicable behaviors perpetrated by fallen men and women.
Bringing joy and comfort to the rescued children is in my heart. Through prayer God gave me the dream to design an authentic plush lamb and offer it to every person rescued from human trafficking. Jesus is the Lamb of God. Need I say more? I started working on this God-given assignment since that day in April 2012. But I realize I can't do this alone, and so who do I turn to first for making this goal a reality? My family, of course. And they've been at my side in this endeavor since day one.
Family
My family is my greatest treasure. They are my everything from accountability, council, vision shapers, and shoulders to lean on. I value and respect their candor, leadership, and involvement. My Mom, who is 72 years young, was there for me when I asked for her help. After multiple rejections from other people to sew, Mom made the first lamb, what I call "lovies"! The dream officially came to life! Little girls as young as age 8 rescued from human trafficking became owners of these precious one of a kind "lovies"!
Through your support, Resurrect Life, Inc. works with like minded leaders and organizations to collaborate on best practices for restoring the rescued victims, take joint action to address common barriers, and study the cause and effects of human trafficking in order to develop effective prevention and eradication initiatives.
Resurrect Life, Inc. extends love to rescued people by giving them a plush lamb. The goal is to make sure these "lovies" are placed in the safe houses and given to the new owner as soon as they arrive. You know the power of ownership and what that does for an individual's self-worth; these lambs provide that and a sense of comfort in the aftermath of a nightmare experience.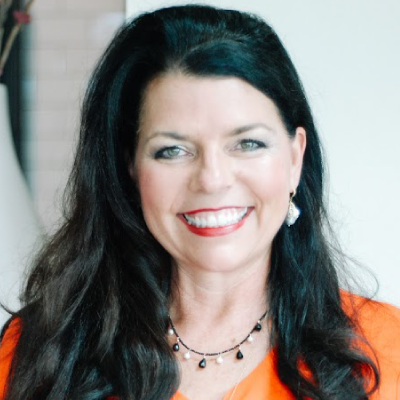 Thank you for taking your time to read about the start of Resurrect Life, Inc.
Please join us in this great cause of shining light, hope and love to the helpless victims.
Passionately committed,
Kari Tamburin
Founder and CEO